Make your own pewter sake cup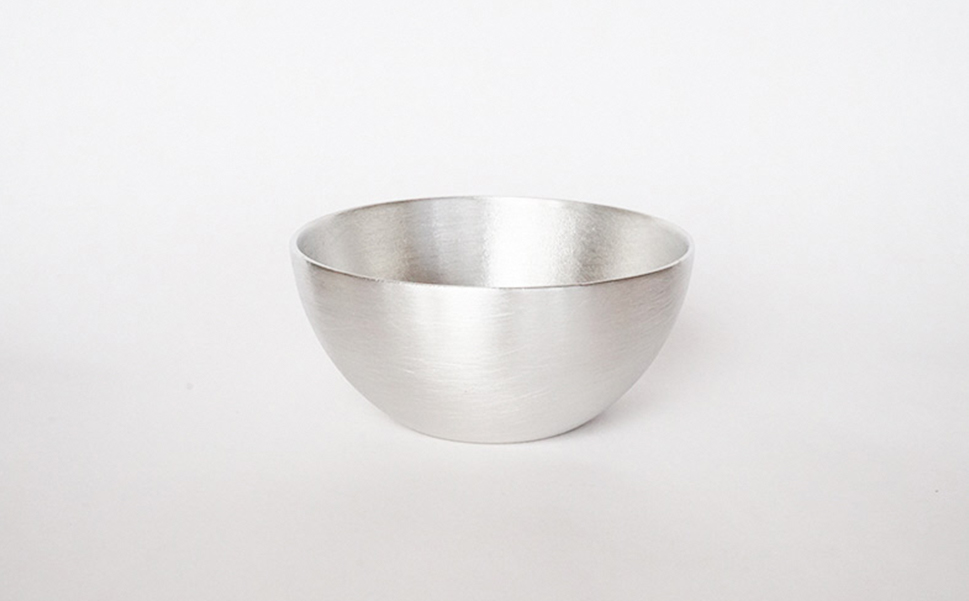 Why not actually experience one of Takaoka's traditional crafting techniques? Green-sand casting is extensively used by Takaoka artisans. You can use it to make a small sake cup. The experience takes two to two and a half hours (depends on the number of participants).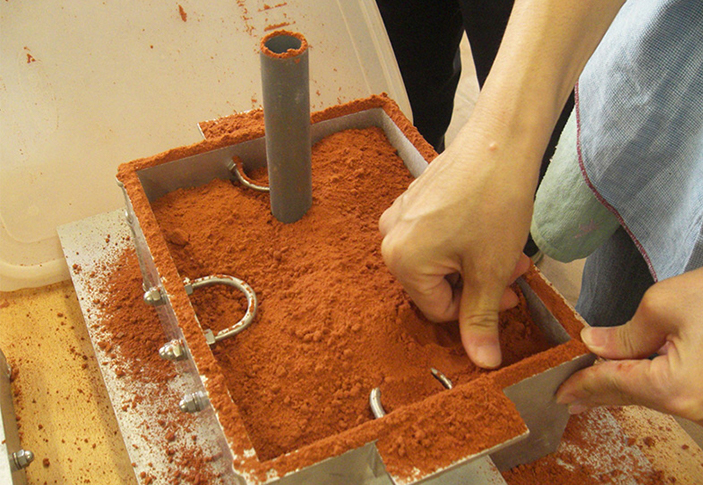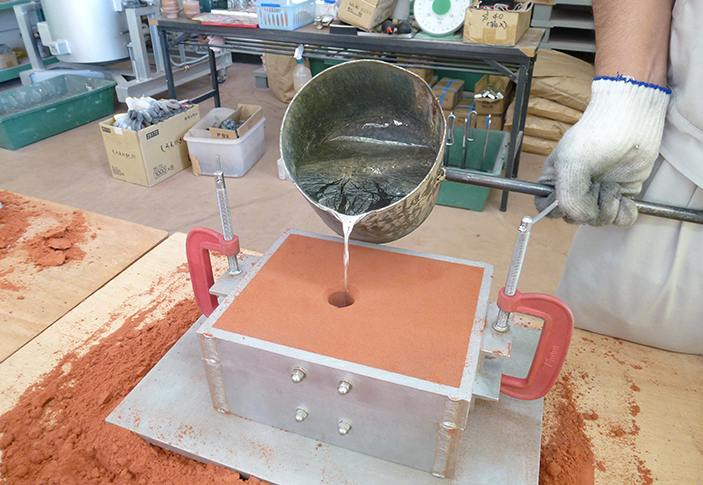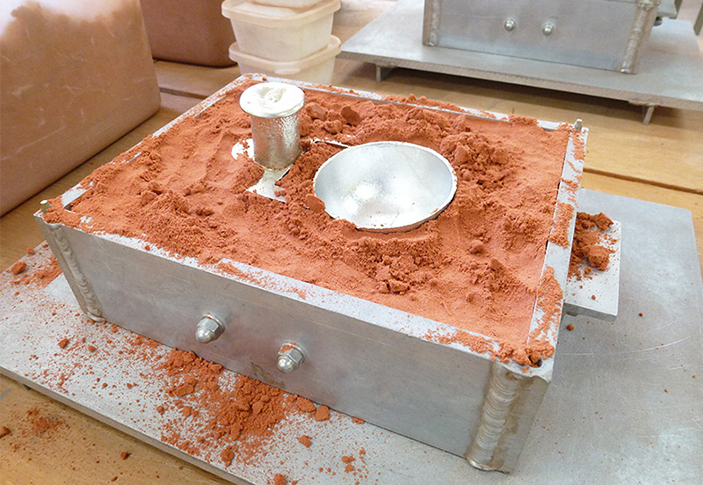 Activity tour itinerary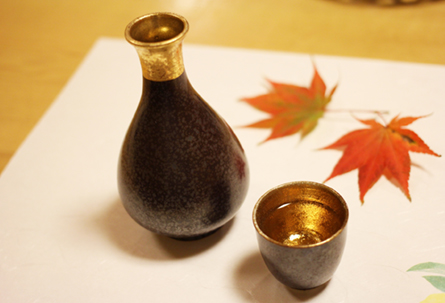 Packing the mold
Metal-casting
Finishing
Period available
Available on every day the Craft Industry Center is open.
Closed: Tuesday, December 29 to January 3
Notes
・In principle, reservations should be made up to two weeks in advance. However, there is also an experience plan for same-day application.
・All tasks in the casting experience are done standing. There are no chairs in the workshop.
・Be aware that because the molds are made with sand, some sand may soil your shoes and clothes.
・Depending on the number of applicants, you may be sharing the experience with other people.
・If you would like to have exclusive use of the workshop or to reserve for groups of more than forty people, please consult us to ensure that we will be able to accommodate you on the target date.
Inquiries
Takaoka Local Craft Industry Center

1-1 Kaihotsuhon-machi, Takaoka-shi, Toyama

TEL:0766-25-8283 FAX:0766-26-7323