Nagoya, a city thriving with a unique food culture
Nagoya is a large city with a population of about 2.3 million, which lies on the west side of Aichi Prefecture in the center of Japan. The most famous tourist spot in Nagoya is Nagoya Castle built by Tokugawa Ieyasu, bearing celebrated golden dolphins on top. However, Nagoya nowadays welcome many Japanese and overseas tourists who come seeking a try of the so-called "Nagoya Meshi" local specialties, which include miso nikomi udon made with traditional red miso, miso katsu, hitsumabushi, and tebasaki.
What's more, local Nagoya sakes match the delicious local foods. It is a well-kept secret, but during the Edo period, Nagoya was actually a thriving sake brewing area and delivered large quantities even to Kyoto.
Now, there are only five sake breweries left due to the urbanization that has taken place. However, lately, a group of young members from four breweries got together and formed Nagoya Cloud which aims to promote Nagoya's local sake brands to domestic and overseas markets. Nagoya Meshi perfectly matches Nagoya's local sakes; do be sure to enjoy both when you visit Nagoya.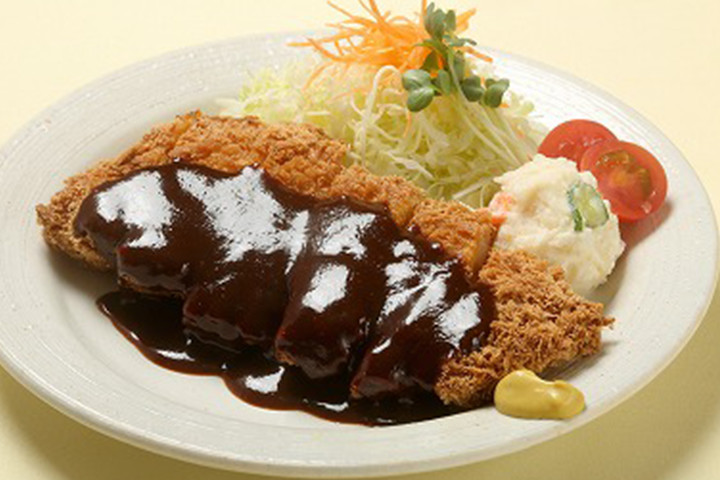 Miso katsu
Miso katsu is a pork cutlet served with red miso sauce. The sweet and salty miso-sauce really stimulates the appetite.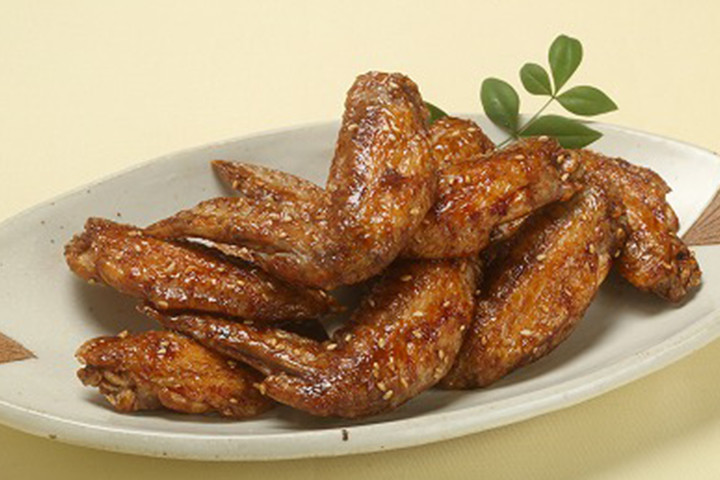 Tebasaki
Tebasaki are deep fried chicken wings marinated in a sweet and spicy sauce, and coated with pepper and sesame. The spicy taste perfectly complements Japanese sake.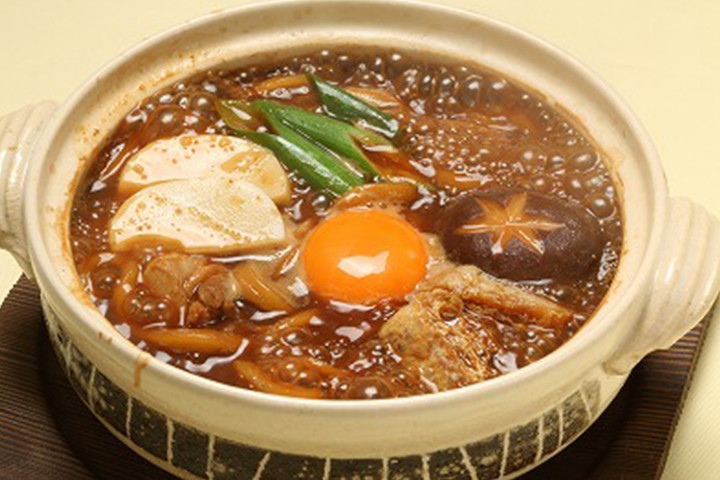 Miso nikomi udon
Miso nikomi udon is a dish in which hard udon noodles are stewed in a rich red miso broth. The rich flavor keeps you coming back for more, and can truly be called a Nagoya specialty.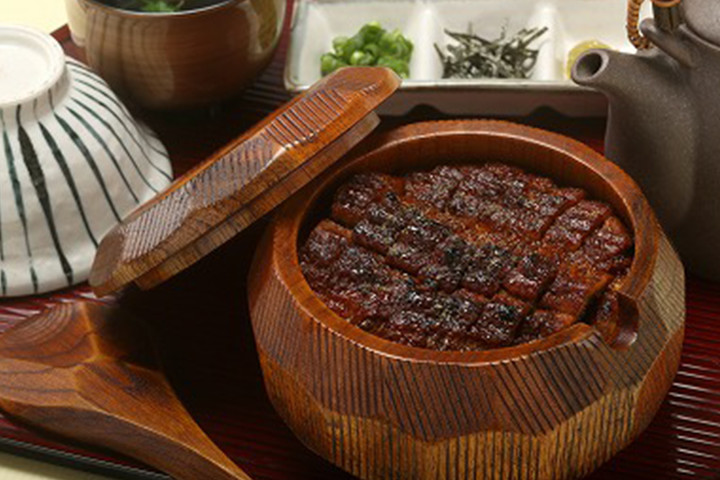 Hitsumabushi
Grilled and flavored eel is shredded and sprinkled over a bowl of rice. There are a number of ways to enjoy this dish, such as having it as it is, with some spices, or by pouring soup stock over the top.
Sake breweries in this region
Kintorashuzo

Nagoya-shi, Aichi

052-981-3960

Toshunshuzo

Nagoya-shi, Aichi

052-793-3743

Kaminoishuzo

Nagoya-shi, Aichi

052-621-2008

Yamamorishuzo

Nagoya-shi, Aichi

052-621-2003