A town of a crystal clear river, where you feel the Zen spirit
 Eiheiji is a small town located on the way to Okuetsu from Fukui City. Eiheiji hosts the Soto Sect's Grand Head Temple, Eiheiji, which was founded by Dogen Zenji about 770 years ago. Even now, about 200 trainee monks undergo ascetic training, mainly practicing seated meditation and reading the sutras. Eiheiji is located in the midstream of Kuzuryu River, the source of which is the sacred Mt. Haku. Known as a town of a crystal clear river, Eiheiji welcomes many fishermen who are after sweetfish and masu salmon. As Eiheiji is in the central part of the Fukui plain, it is also known as a fertile rice-producing area. The clear water, fertile rice-growing environment, and cold, harsh winter distinctive to the Hokuriku region. With a suitable environment for sake brewing, Eiheiji has long been known as one of the best sake-producing regions in the prefecture. Tasty local sake produced thanks to good water and delicious rice. We recommend you to take your time and enjoy the local sake while you feel the spirit of Zen in Eiheiji.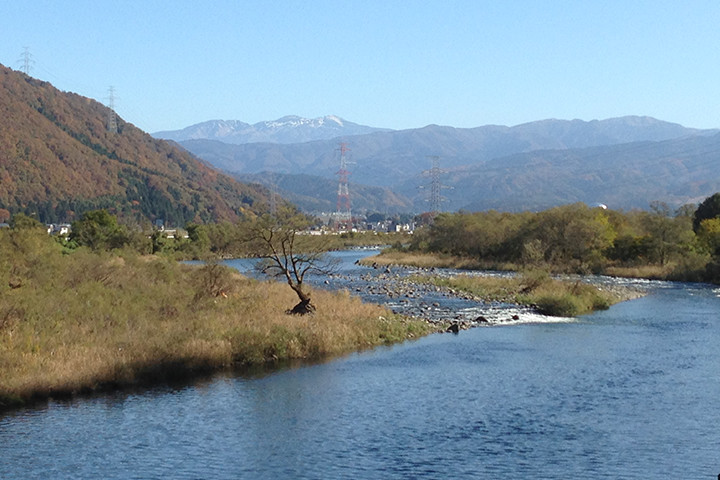 The Kuzuryu River which runs through the town center
九The water surface of the Kuzuryu River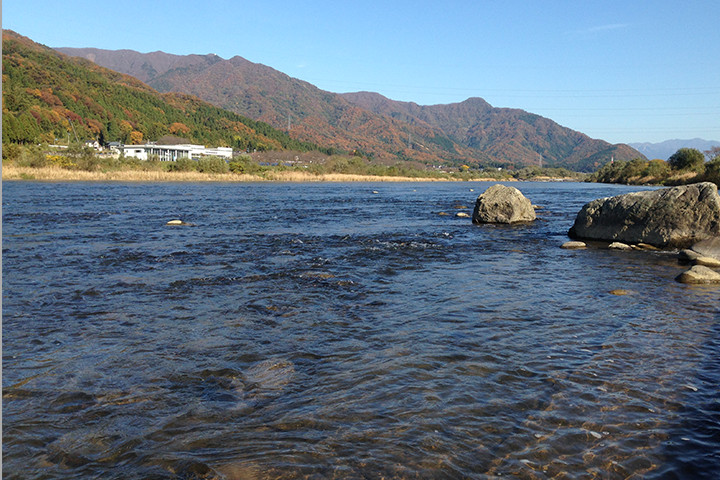 The water surface of the Kuzuryu River
Sake brewing in Eiheiji goes hand in hand with the Kuzuryu River's abundance of water.
Sake breweries in this region
Yoshidashuzo

Eiheiji-cho,Yoshida-gun,Fukui

0776-64-2015