A land created by faith and rich natural features
Katsuyama is a city located in the northeast part of Fukui Prefecture, which is right in the middle of the dragon-resembling Shoryudo route. Katsuyama commands a view of Mt. Haku, which is one of the three most famous mountains in Japan. Katsuyama has had a close relationship with Mt. Haku since a long time ago. A monk climbed Mt. Haku about 1,300 years ago on a pilgrimage, which led to the establishment of Heisenji Temple. Ever since, Heiseiji Temple has been the main hub of Mt. Haku worship, but has experienced a series of declines in prosperity. Now, the grounds are covered in moss and designated as a historical cultural heritage site. Mt. Haku is covered in snow all year round. The most precious gift from Mr. Haku is Japanese sake. Katsuyama's local sake, Ippongi, is produced using snow water that takes many many years to melt and make its way down from Mt. Haku. Sake rice nurtured in the melted snow water is used as an ingredient. This can truly be said to be Japanese sake created by Katsuyama's natural climate. Come visit Katsuyama to experience the rich natural features and scenery that changes with the seasons. We look forward to welcoming you.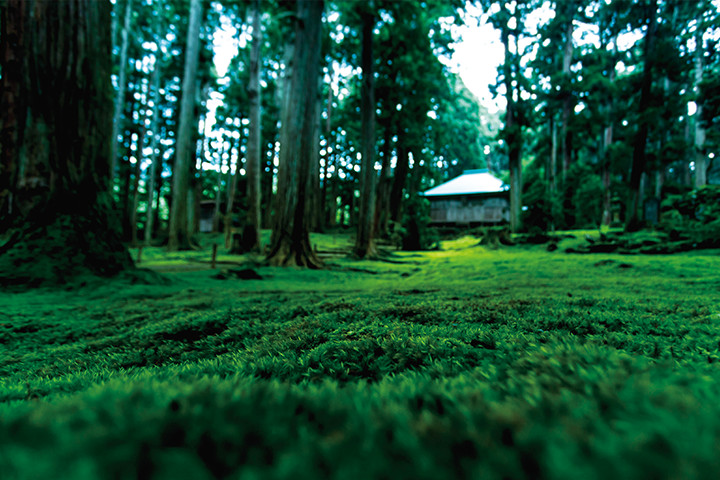 National historic site The old grounds of Mt. Haku Heiseiji Temple
「Mt. Haku Heiseiji Temple is also known as "koke-dera (mossy temple)". Several hundred year-old cedar trees stand side by side in the grounds which are carpeted with green moss.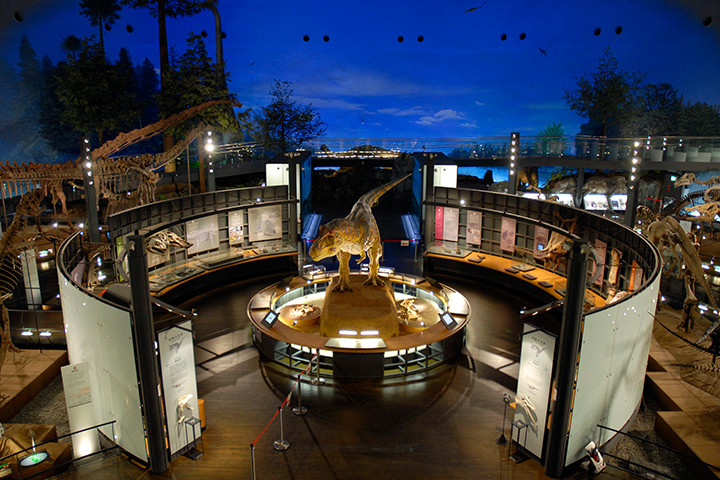 Fukui Prefectural Dinosaur Museum
One of the largest dinosaur museums in Japan. Dinosaur skeletons, fossils, specimens, dioramas, and reconstructed models are on display.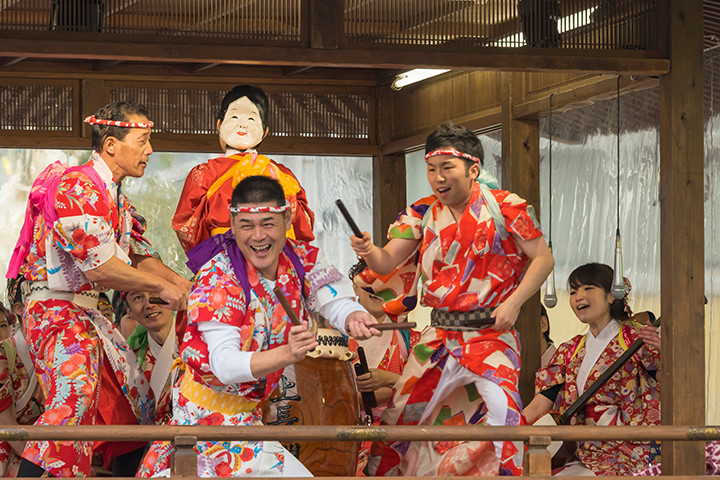 A bizarre festival in snow country; the Katsuyama Sagicho Festival
A bizarre festival boasting more than 300 years of history. Twelve turrets are placed around Katsuyama city center, and adults and children wearing red under-kimonos lose themselves and dance on top of them.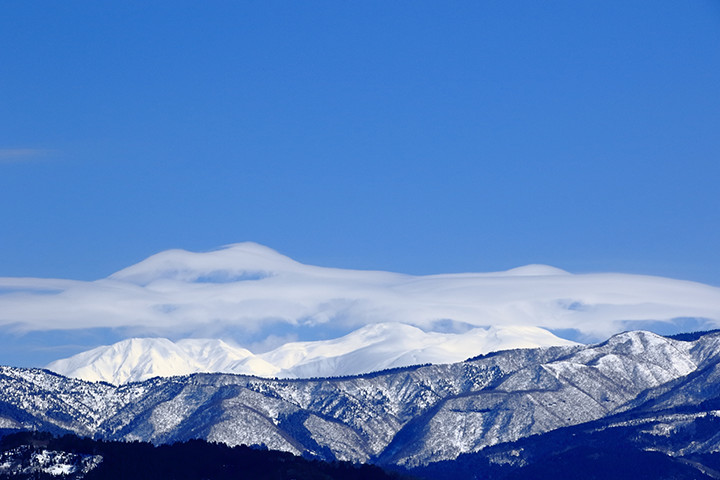 Mt. Haku, with mesmerizing, majestic scenery
Mt. Haku spreads over four prefectures; Ishikawa, Fukui, Gifu and Toyama. The mountain has been an object of worship since ancient times. Today, the mountain is loved by many climbers for its magnificent scenery.
Sake breweries in this region
Ippongikubohonten

Katsuyama-shi, Fukui

0779-87-2500