A post town on the Hokkoku-kaido Road which prospered during the Edo period
Imajo-juku, located in the outskirts of one of the toughest mountain paths in the Hokuriku region, was the most prosperous and lively town in the Echizen region during the Edo period, and was one of the post towns on the Hokkoku-kaido Road. The old streets and the vestiges of the old post town are preserved, and in about one kilometer of the old road, there are four sake breweries with more than a few hundred years of history that are still in business. From FY2014, residents of Imajo-juku established the Imajo-juku Project to revitalize the area by holding small promotional events called "Shuku no Ichi" every month, and jointly holding the "Sakagura Fes" PR event with the town and four breweries. Also, in November 2016, a special Imajo-juku souvenir package, "The Historical Tales of the Four Breweries", which allows you to taste the flavors of all four breweries, went on sale. Come and be charmed by the history and local sake of Imajo.
Shuku no Ichi
A morning market held once a month that started in order for the neighborhood residents to enjoy the post town, Imajo. You can enjoy seasonal foodstuff on sale as well as famous dishes from local outlets.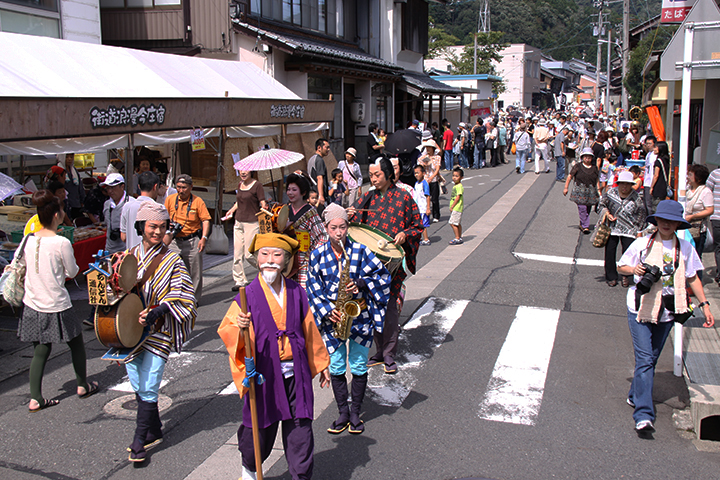 A romantic highway, Imajo-juku
This is an event where you can experience the townscape of Imajo-juku on the Hokkoku-kaido Road. Large numbers of shops are lined up, including a soba noodle shop offering an Imajo specialty, oroshi soba (buckwheat noodles served with grated Japanese radish on top). Held every year in September.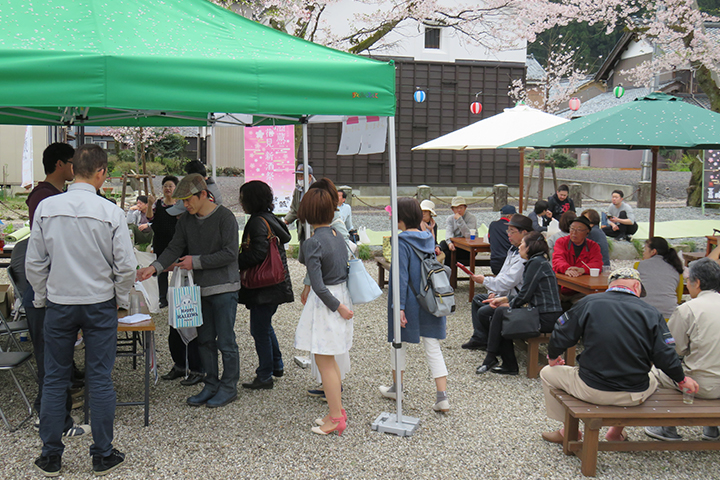 Sakagura Fes
Held in April every year, all four sake breweries of Imajo get together. This is an event where you can enjoy both tasty local sake and rural food.
Sake breweries in this region
Hakukomashuzo

Minamiechizen-cho,Nanjo-gun,Fukui

0778-45-0020