Ogaki, a city built on rich underground water
With a population of 160,000, Ogaki is the second capital of Gifu Prefecture. The city flourished as a castle town in ancient times, and is now a prosperous industrial town. Known as a "water town" for its abundance of underground water, people from in and outside the prefecture come seeking the fresh water that gushes out in various places around the city. There are three breweries within the city where they make sake using the tasty underground water of Ogaki. With advance reservation, you can tour around some of the sake breweries, where you can learn about brewing sake and enjoy tasting some. In spring, the sake breweries open up to the public with their freshly made sake and many sake enthusiasts gather. Ogaki produces 80% of the country's wooden measuring boxes, and there are eateries within the city where they serve sake in these little boxes. Come to the "water town" Ogaki, taste the sake, and stroll around the castle town.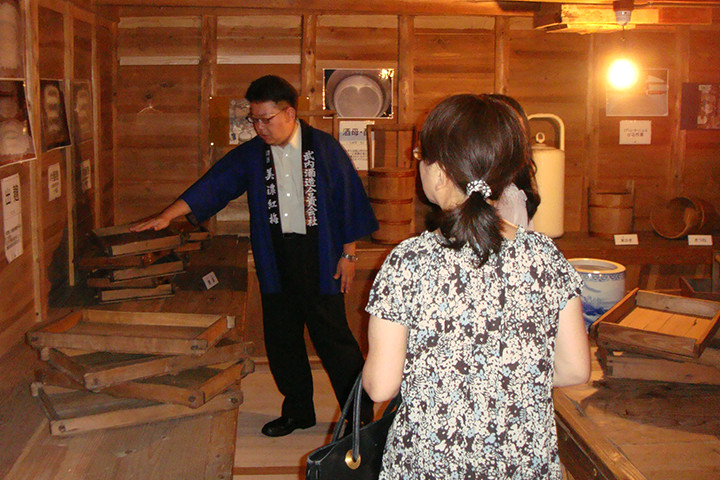 Take a look inside the brewery
Takeuchi Sake Brewery offers brewery tours and tastings with advance reservation.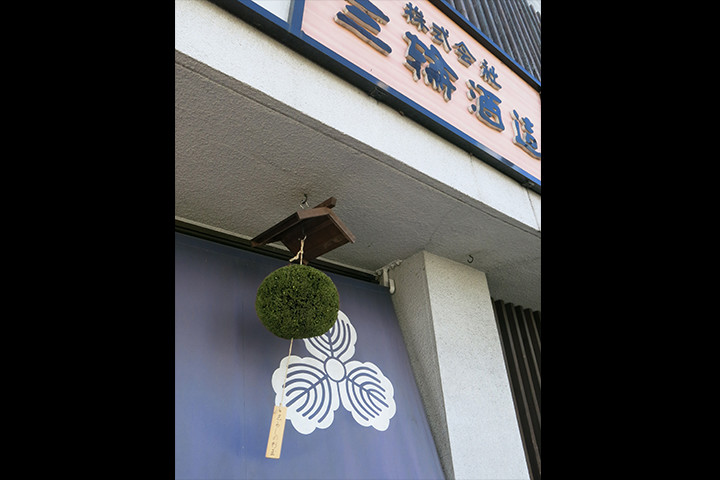 Cedar ball
A green cedar ball hung near the entrance of a sake brewery announces that new sake is available
Sake breweries in this region
Miwashuzo

Ogaki-shi,Gifu

0584-78-2201

Takeuchi

Ogaki-shi,Gifu

0584-81-3311

Watanabeshuzojo

Ogaki-shi,Gifu

0584-78-2848