Noto, home of deities,
and the Japanese sake culture deeply rooted in the region

Located in Oku-Noto and designated as a Globally Important Agricultural Heritage Site, Noto maintains its agricultural village culture and shrine rituals passed down over more than 1,300 years ago and is said to be a town where deities live. Even today, you can feel the presence of deities in events like Aenokoto, a shrine ritual to pray for the deity of rice fields and harvests, and the lively Abare Festival, which is the highlight of Noto's Kiriko Festival. Noto's satoyama and satoumi remain traditional Japanese landscapes in which man and nature co-exist and a rich food culture nurtured by gifts from the sea and mountains attracts and delights visitors.
Besides that, Noto Town is the hometown of the Noto guild of sake brewers, one of the four top sake brewer guilds in Japan. They have produced so many kinds of renowned sake featuring rich and deep flavors that people nowadays recognize the Noto style as being the best way to produce ginjo sake. The sake produced here matures not only as a result of the rich nature and culture of fresh food, but also the ceaseless endeavors of the brewers' predecessors. People say, "Even the soil of Noto is full of warmth", and in this way, the pure and tenacious nature of the people of Noto shows through in the sake.
We are looking forward to welcoming you with delicious food and sake amid the nostalgic scenery that gives you a feeling of having returned home.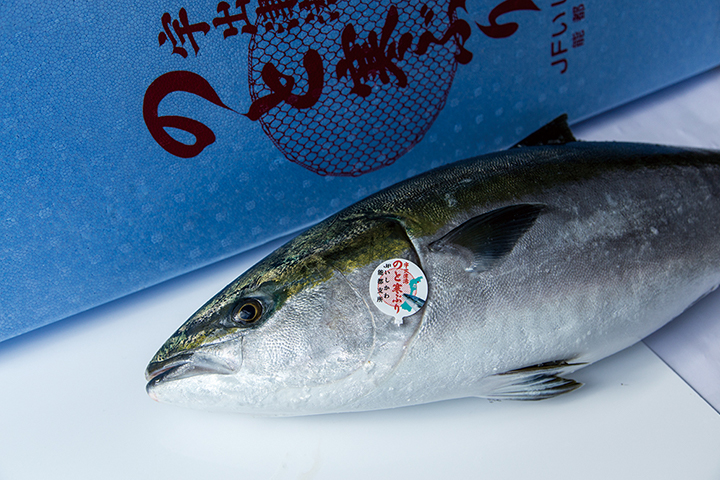 Noto winter yellowtail
From November to February, you can find fresh Noto winter yellowtail at Ushitsu Port in Noto Town. Weighing 7 kg or more, these wild fish are fat and delicious with the bounty of the frigid Japan Sea, yielding firm, rich sashimi that goes perfectly with soy sauce. The Noto Winter Yellowtail Festival is held in January, offering you an opportunity to experience this and other luxurious gourmet tastes of Noto.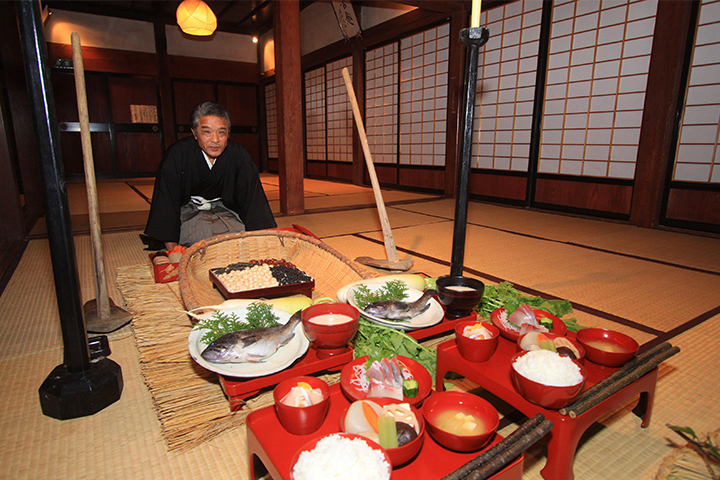 Oku-noto no Aenokoto Ritual (seeing the spirits off)
This folk event, where residents pray for protection for the rice crop, is representative of the Noto region. It was designated an Important Intangible Folk Cultural Property in 1976, and registered as a World Intangible Culture Heritage on September 30, 2009. On December 5 each year, the husband-and-wife deities of the rice field are invited into the home, feted, and returned to the rice paddies on February 9 the following spring.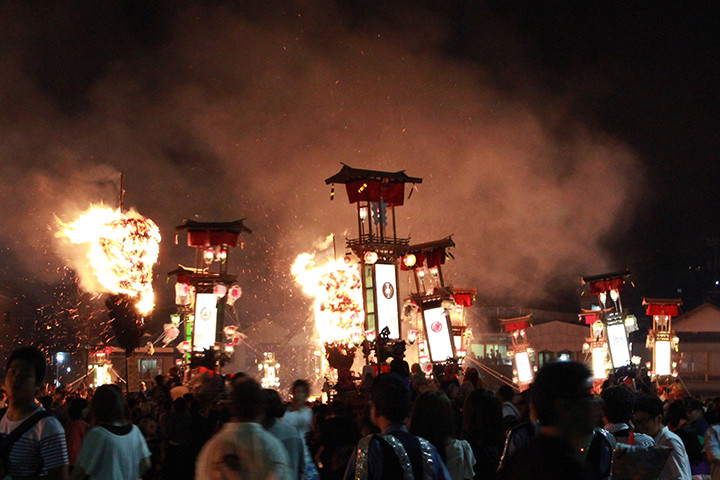 Abare Festival
Abare Festival is dedicated to Yasaka Shrine in Ushitsu, and is designated as a piece of intangible folk-cultural property. About 40 giant kiriko lanterns parade amid the shower of falling sparks from huge torches. The portable shrines are violently thrown in the sea, river, and fire, or smashed on the ground.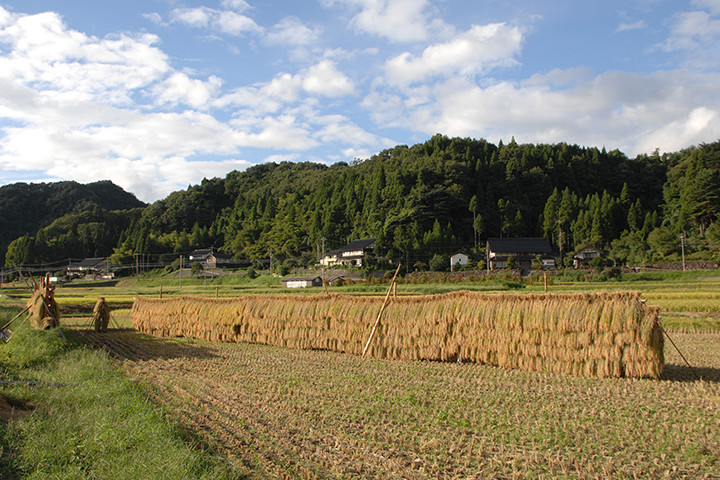 Shunran no Sato
Seasonal agricultural activities are offered at Noto's satoyama which remains a traditional Japanese landscape. Visitors can stay in a farmhouse and have a heart-warming time as if they were part of the family.
Sake breweries in this region
Matsunamishuzo

Noto-cho, Hosu-gun, Ishikawa

0768-72-0005

Kazumashuzo

Noto-cho, Hosu-gun, Ishikawa

0768-62-1200