World-class fermented food culture
Nanto is located on the west of Toyama Prefecture, and is a place surrounded by beautiful deep mountains and rich nature. The wisdom which was born from a harsh living environment designated as special snow country spread as a culture of fermented food. This was because there was a favorable environment and conditions for producing fermented foods, such as quality water, humidity which is suitable for the activation of microorganisms, snow that falls during the winter, changes of the seasons, and skills which were passed down.
There are many signature fermented foods involving fish in the Hokuriku region which includes Nanto. Flavorful dishes such as Kabura-zushi (yellowtail sushi) and Saba-zushi (mackerel sushi) are a good match with Japanese sake which is also fermented.
There are three sake breweries in Nanto; Wakakoma, Narimasa, and Sanshoraku. All of them which produce brand sake that is highly acclaimed nationwide. Water accounts for about 80% of sake, which means that the secret to the good taste may lie in the water produced by the rich nature. World-class fermented food culture nurtured by its environment has become a part of life in Nanto. Enjoy your visit to Nanto, Toyama Prefecture from a different perspective.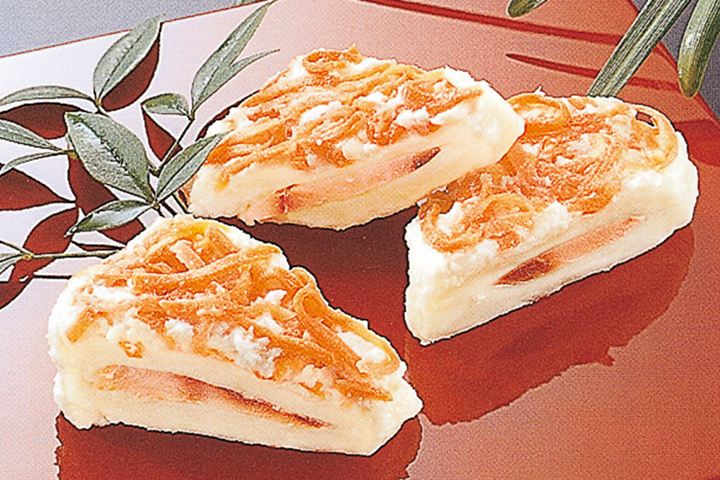 Kabura-zushi (yellowtail sushi)
Turnips are sliced about 2 cm thick - if they are small, they are cut into halves and if they are big, they are cut into quarters - then pickled in salt. The middle of the turnip is cut in advance to sandwich a slice of yellowtail, mackerel or salmon, then they are fermented in koji. Originally, this was enjoyed as a dish for New Year. It was made by households during the year end to be served in a nest of lacquered boxes or on a plate during New Year.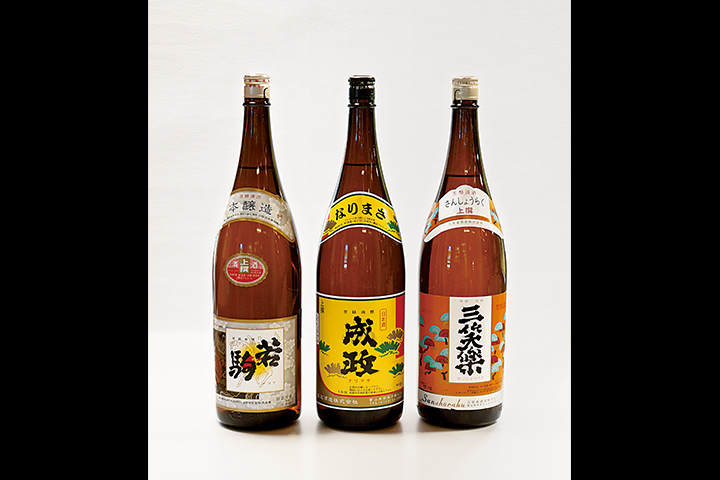 Local sake
[Wakakoma] A signature brand of tradition and skill which was born in Inami, the town of faith and woodcarving. [Narimasa] This sake is made using the legendary water of the spear, which is said to have gushed out when a warlord of the Sengoku period poked the mountain grounds with his spear in search of water. [Sanshoraku] This is regarded a very rare sake because it is brewed in a secluded area which is closed off during the heavy snow season and is produced only in small numbers. (Design of the labels may change)
Sake breweries in this region
Sanshorakushuzo

Nanto-shi,Toyama

0763-66-2010