A flavorful town. Handa
~So good! Handa~
Handa has always been blessed with a natural harbor and good water. Since the Handa Canal was developed during the Edo period, Handa's brewing industry has been booming alongside the development of the shipping industry. Handa still has two breweries, Nakano Sake Brewery and Kinshachi Shuzo, and the Head Office of Mizkan Holdings whose company history started with the production of vinegar from sake lees. The Handa Red Brick Building (former Kabuto Beer factory), which was built during the Meiji period, has now been developed as a sightseeing spot and visitors can feel the brewing culture all over the city. Traditional black-walled warehouses line the Handa canal. The MIZKAN MUSEUM where visitors can learn about Mizkan's vinegar-making history as well as experience fascinating aspects of food culture, and the Kunizakari Sake Culture Museum, which was used for sake brewing for over 200 years by Nakano Sake Brewery and displays items related to sake breweries, are also located among the warehouses. Visitors to Kunizakari Sake Culture Museum can enjoy sake tasting after the museum tour as well as a good variety of seasonal activities. Why not visit Handa and experience the nostalgic atmosphere of the Edo and Meiji periods?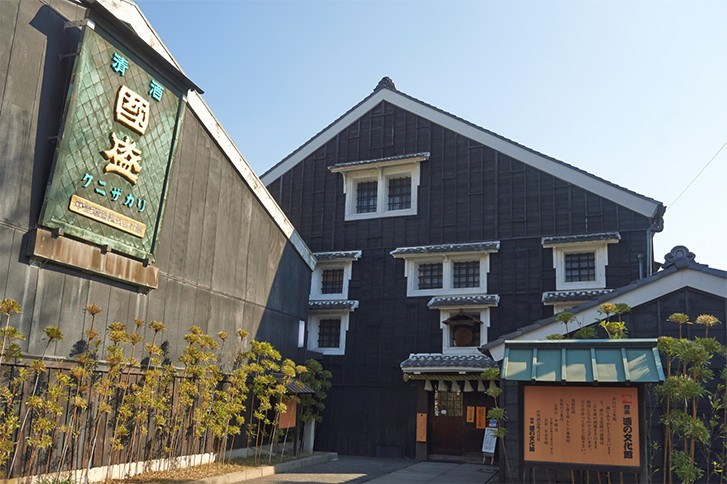 A museum rich in nostalgic atmosphere.
This building with thick black walls and white mortar latticed windows is itself a living witness of the Tokai region's sake-brewing history.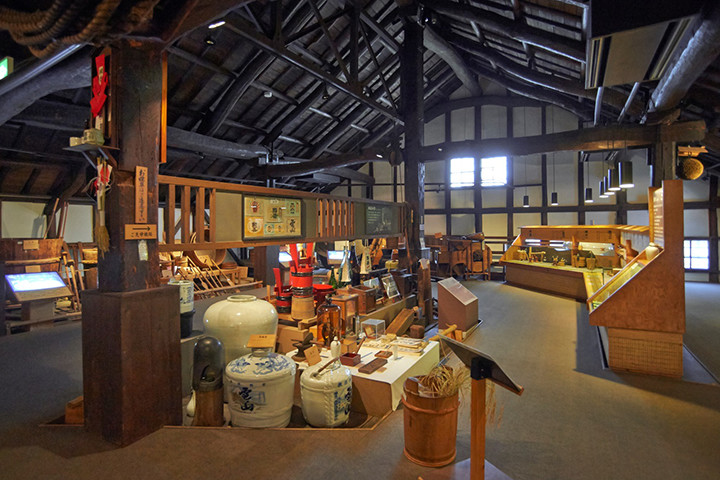 Visitors can learn about the sake-brewing history of Handa.
This museum, which preserves a sake brewery where sake was brewed for about 200 years, shows visitors not only the history of sake brewing, but also the history of Handa.
Sake breweries in this region
Nakanoshuzo

Handa-shi, Aichi

0569-23-1231

KinshachiShuzo

Handa-shi, Aichi

0569-28-0250