Delicious sake born from rice, water, and severe winters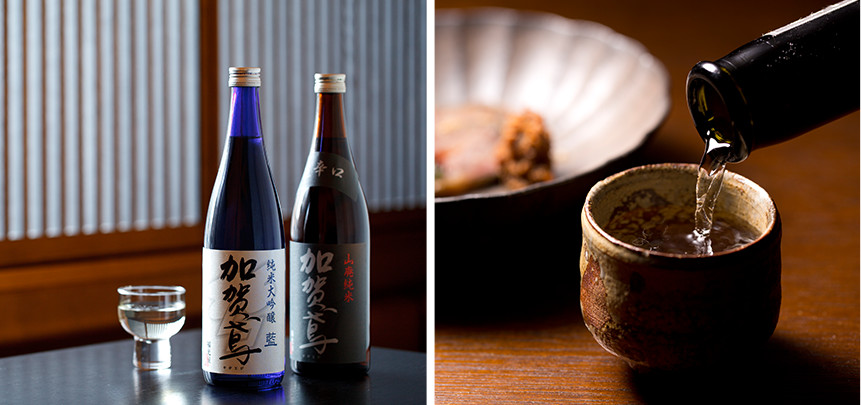 Processed foods produced with time and effort using local ingredients are one of the symbols of Kanazawa's food culture. One of these is sake nurtured by rice, water, and severe winters.
Kanazawa has severe snowy winters, clear water that flows from the rice-producing Hakusan mountain range and Kaga Plain, and fertile soils for producing delicious sake. There are several well-regarded old-established sake breweries that have preserved the traditions whilst repeatedly innovating since the times of Maeda Toshitsune, the lord of the Kaga Domain. Kanazawa's sake is characterized by the city's many high-quality refined sake brands including junmai-shu and ginjo-shu.
The majority of eateries in Kanazawa serve local sake. Fermented foods like fish pickled in brine and rice bran are also popular Kanazawa delicacies. Kaga's specialty pickled pufferfish eggs, and pickled sardines popular among the locals have a unique flavor amidst their saltiness, and go excellently with sake appetizers or rice.
Sake breweries in this region
Fukumitsuya

Kanazawa-shi, Ishikawa

076-223-1161