Aisho-cho, carrying on rich traditions nurtured by the abundant waters from the Suzuka Mountains
Situated to the east of Lake Biwa, Aisho-cho has served as a transportation hub for centuries, offering lodging on the Nakasendo highway, supported by its rich natural environment and the abundant water of the Suzuka Mountains.
Nature and distribution advantages combined to nurture a variety of culture, including local-brew sake, drums, Japanese sweets, and Omi hemp. More recently, industry has located here to make use of the abundant subterranean water, establishing a manufacturing culture.
The region is also rich in mystery, such as Kongorinji Temple, surrounded by the mountains famed for their blood-red autumnal colors, and the flask-shaped glass bottles with hand-made temari thread balls captured inside.
Come and experience for yourself the lush nature and rich history of fascinating Aisho-cho.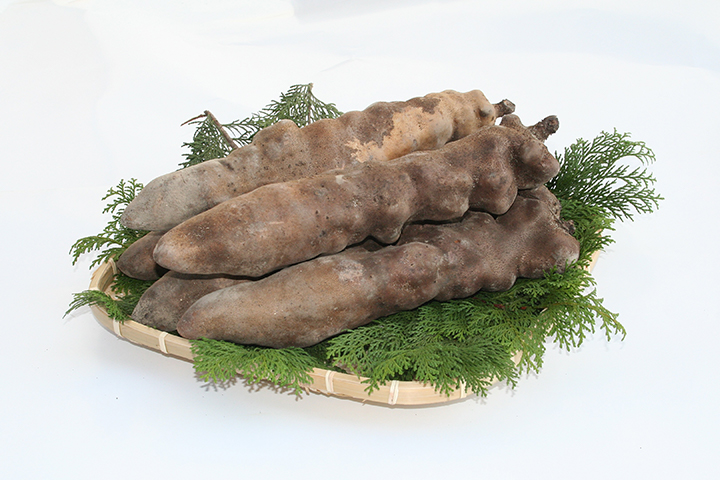 Hatasho yams
Cultivation of Hatasho yams is said to have begun here about 300 years ago, when a pilgrim brought some back as gifts from Ise Shrine. Seedlings are nurtured for one year, and then "fattened" for a second year, with two replantings. Compared to other types of yam, Hatasho yams are low in moisture content due to the local soil, and sticky enough to pick up with chopsticks after being grated. They are prized for boosting vitality and recovering from fatigue.
Isobe-age deep-fried cuisine, made of Hatasho yams, goes very well with Japanese sake.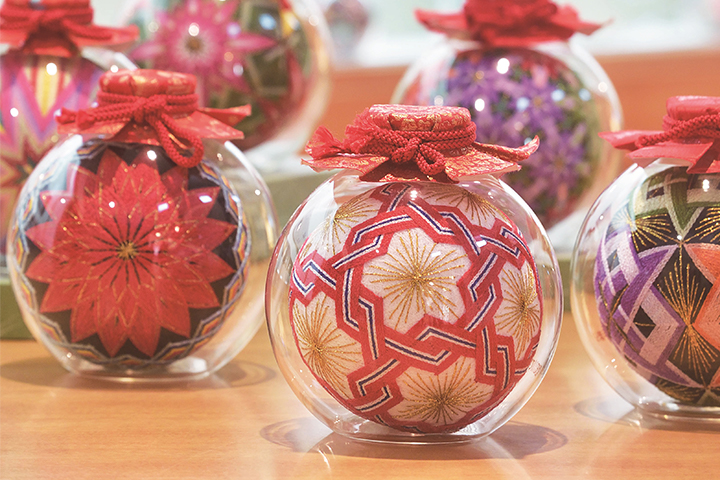 Echigawa Bottled Thread Balls
These glass flasks have a narrow mouth, and a huge thread ball (temari) inside too large to pass through it. Said to have been made here since the late Edo period (mid-1800s), they are considered good-luck charms for marital bliss and family togetherness, and are often given as gifts for weddings or a new house.
At the Temari-no-yakata a number of pieces are on display, along with video and panel presentations on their history and manufacture.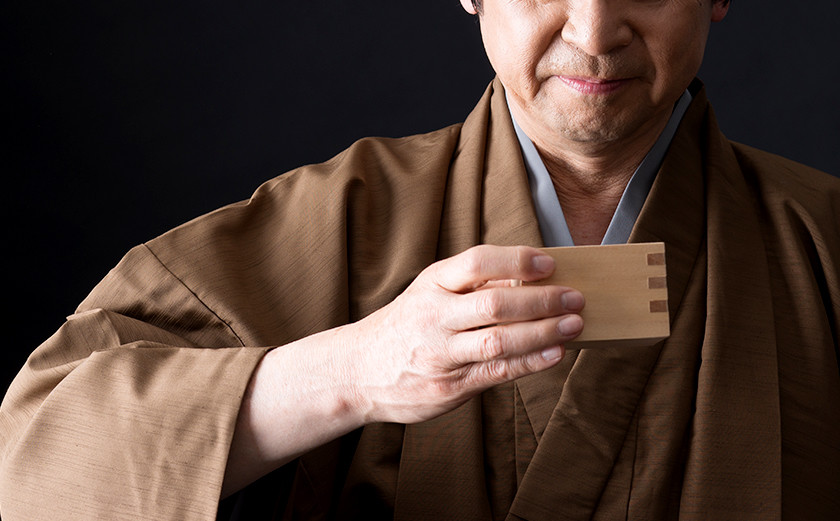 Activity programs available in this region
The history of sake-brewing in Omi through a traditional brewery

MORE
Sake breweries in this region
Fujiihonke

Aisho-cho, Echi-gun, Shiga

0749-42-2080