Japanese sake is a traditional alcohol drink which was originally used in connection with Shinto rituals. Today, it still has a religious significance when it is used on such occasions as wedding, contract agreement, construction of houses or buildings and others to drive away evil spirit. In non-religious settings, sake is enjoyed at community events or company parties to promote communication among the group or solidify the unity of organization members.
 Sake is fermented liquor produced from rice, malted rice and water, which provide unique characteristics to the taste of sake. Malted rice, made by growing koji mold on rice, provides enzymes and vitamins necessary for fermentation and largely affects the taste of sake. High-quality sake is produced through fermentation of budding yeast at low temperatures, so sake making is usually conducted during winter. The yeast facilitates alcoholic fermentation and produces various flavor components. Different strains of yeast produce varying flavors, so yeast needs to be carefully selected.
 The taste of sake can be evaluated in the degree of sweetness/dryness as well as   richness/lightness. Each sake making region has its own character of sake taste. Generally speaking, the Japan Sea coastal area produces rich and dry sake, while the Pacific Ocean side produces light and dry sake. The mountainous regions make sake with rich flavor using the cool climate.
 The regional differences in the taste of sake may have been influenced by the types of fish that can be caught therein. The seas around Japan are huge fishing grounds, so fish are main courses of Japanese cuisine. Red meat fish are caught in Pacific Ocean whereas white meat fish are caught in the Sea of Japan, and they taste differently.   
 Sake reduces the smell of fish and therefore it goes best with light-tasting Japanese dishes consisting mainly of fish. On the other hand, sake does not match well with fatty stake, grilled meat or fried chicken due to its low content of acids.
 The diversity in taste of sake may be narrower than that of wine which directly reflects the character of grapes used as the ingredient, but its quality is elaborately designed by each brewery. It will be great fun to enjoy the slight differences in the taste of sake from various regions and the combinations with delicately prepared Japanese dishes.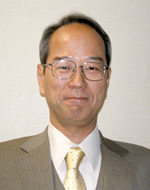 Masahiro Kamiya
Completed Master's Degree at Kyoto University Graduate School of Science. Became employee of the National Tax Administration Agency. Assigned to the Appraisal Planning Office and Brewing Laboratory. Appointed successively as Tokyo Regional Taxation Bureau Appraisal Office    Head of Appraisal Guidance Bureau       
Kumamoto Regional Taxation Bureau Appraisal Office Officer of Appraisal Office and retired in 2013 from the Osaka Regional Taxation Bureau. Currently living busy days as a part-time technical advisor.
 After graduating from a junior college about 30 years ago, I was employed by Japan Airlines to work as an international flight attendant. Soon after reaching the drinking age, I began to spend 20 days a month overseas on duty. In those days, there were very few Japanese restaurants in our overseas destinations, so I naturally began to enjoy the local foods, as well as wine and beer. Around 10 years thereafter, Japan Sommelier Association invited flight attendants to try the sommelier certification examination. I took up the challenge in order to expand the scope of my specialty, and I became thoroughly fascinated by the world of wine. I not only visited wine shops in the cities I stayed in but also joined winery tours when my job took me to wine producing regions. Wine is produced in more than 80 countries and exported widely. Once a wine brand comes to be renowned internationally, tourists begin to visit its region, which sometimes becomes a brand itself. After almost 10 years of my immersion in the wine industry, for which I generously expended my time and effort, I had an opportunity to taste a cup of daiginjo sake freshly produced and filtered at a certain brewery in Kyoto. I said to myself, "the elements of entire Japan are squeezed into this small cup. Sake indeed represents Japan." I could appreciate it since I had deeply studied wine prior to that encounter with sake.
 Contemplating the economic effect of soft power typified by the wine industry, I just couldn't remain silent about the potential that Japanese sake had. In an attempt to publicize sake to the world, in 2007, I set up a Sake Award in IWC (International Wine Challenge), the world's largest wine competition having the history of more than 30 years, in cooperation with "Sake Samurai" which is a national organization of young sake brewers. This initiative realized an environment for globally advertising high-quality sake from London, the center of the wine market. Since 2011, the sake brands ranking high in IWC have been purchased by the overseas agencies of the Ministry of Foreign Affairs to be offered to the guests to the Japanese embassies or consulate generals in various countries.  
 Fukuchiyo Brewery of "Nabeshima Daiginjo" which won the sake championship in 2011 IWC is based in Kashima City in Saga Prefecture. Drawing on the publicity gained, the city has successfully launched a scheme, "Kashima Shuzo (brewery) Tourism" in collaboration with the local sake makers for tourists to visit the breweries and other attractions in the region. This year marks the 10th anniversary of the establishment of Sake Award in IWC, and thus the sake competition is planned to be held in Japan in May. The venue will be Hyogo Prefecture. Many judges are visiting Japan from all over the world for this competition. Hyogo Prefecture is taking advantage of this event in order to raise the international recognition of a local sake brand, "Yamada Nishiki Produced in Hyogo Prefecture." It is indispensable to add value to the sake brands by means of ingredients used. The publicity of "Yamada Nishiki" will surely contribute to the increase in interest in the sake brewery's rice brands of other regions.
 In addition to the ongoing initiatives for disseminating sake tourism, it is urgent to create local programs and schemes for welcoming visitors with a sophisticated sense of beauty and taste cultivated through their experiences of overseas wine tourism. It is necessary to advance the preparatory work by trial and error through information exchanges and discussions while fully utilizing the sake culture rooted in localities. Against this background, I think the vision of Shoryudo Special Sake Tourism Project and the latest program of "delicious combinations of sake and food" can be the first step towards sake tourism. I feel greatly honored to participate in this program.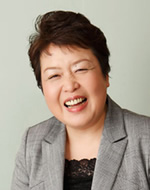 Toshie Hiraide
Representative Director of Coop-Sachi Co., Ltd.
Sake Samurai Coordinator
Japan Sommelier Association Board of Directors
Member of Japan Tourism Agency's Brewery Tourism Promotion Council and coordinator for Japanese Sake training course before leaving the Ministry of Foreign Affairs' overseas diplomatic establishment, serving in other activities.

With the slogan of "making the country a travel destination from Sake", implementing efforts in activities to introduce Japanese culture and the region to the world through Sake.