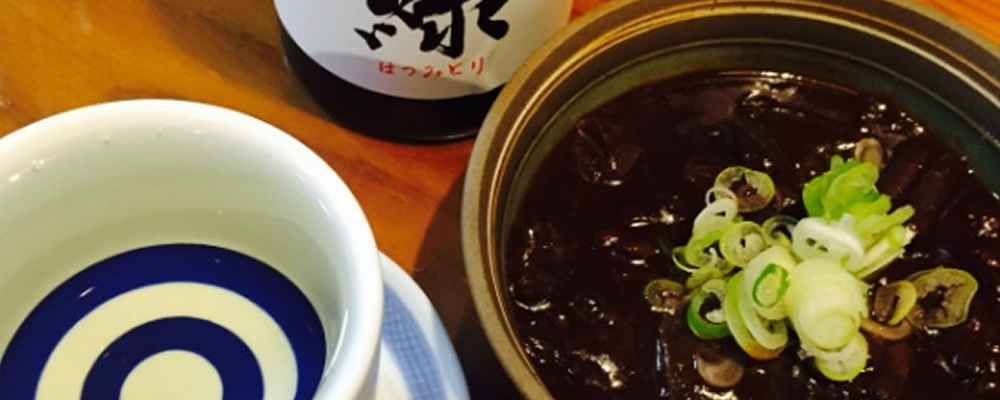 A great combination of fruity and dry undiluted sake made from Hidahomare brand rice , and a rich miso flavor Doteni (tripe stew)!
Kawakyuan is brewer family's favorite Udon restaurant, and they always order the beef trippa stew called "Doteni". It has good match with Japanese Sake. Their famous misonikomi udon (udon noodle in miso broth) is always delicious, but they have an amazing selection of appetizers as well. The Kawakyuan owner has been interested in our sake, Hatsumidori, and has kindly offered to add it to their menu. We would like to propose our favorite combination.
We are also open for a tour of our brewery if you make a reservation, it takes about five minutes by car from the restaurant. The area of the brewery has been picked up by the media and it shows nostalgic Showa-era alley.
The brewery was opened about 300 years ago and the old building was selected as town museum. Since there is a English speaking guide, you will be able to learn about making Sake and even visit the warehouse. You will also enjoy tasting of sake, shochu, vodka and non-alcohol sweet sake and buy the souvenirs at the shop.