Sixteen float festivals Chubu are UNESCO World Heritage!
Dashi Floats, Karakuri
Experience Program
Ride the Noto Bridal Curtain Tourist Train,
See the Hanayome Noren Bridal Curtain Museum One Day Tour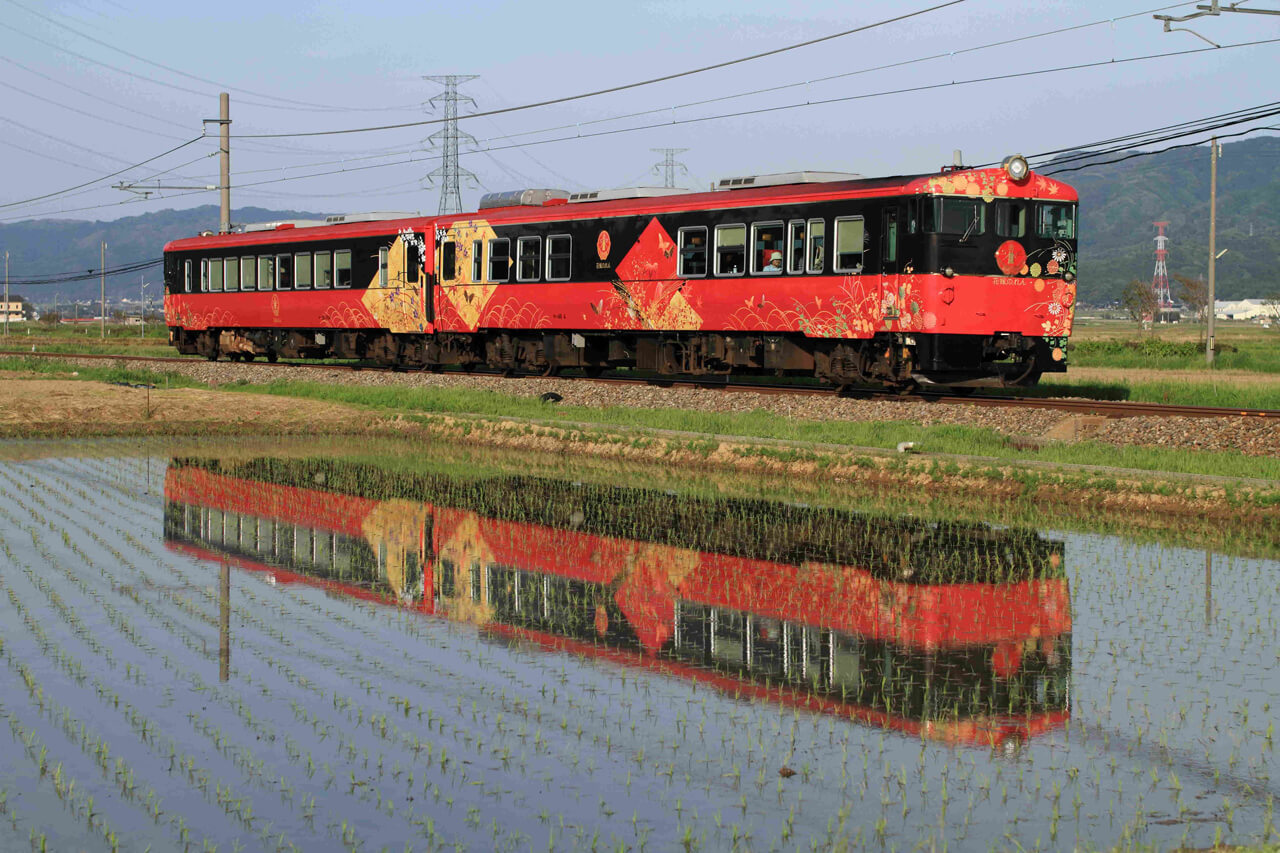 Hanayome Noren Tourist Train
Ride the Hanayome Noren Tourist Train (Kanazawa to Nanao Station)
Simply Gorgeous! The Tourist Train of Happiness.
Based on the concept of "harmony, beauty and hospitality", the train's exterior features the Hokuriku regions' traditional crafts, Wajima Nuri and Kaga Yuzen, image designs, while the gold leaf and art decorated interior provides a truly luxurious traditional styled space to enjoy your Noto Peninsula trip.
5 minutes

walk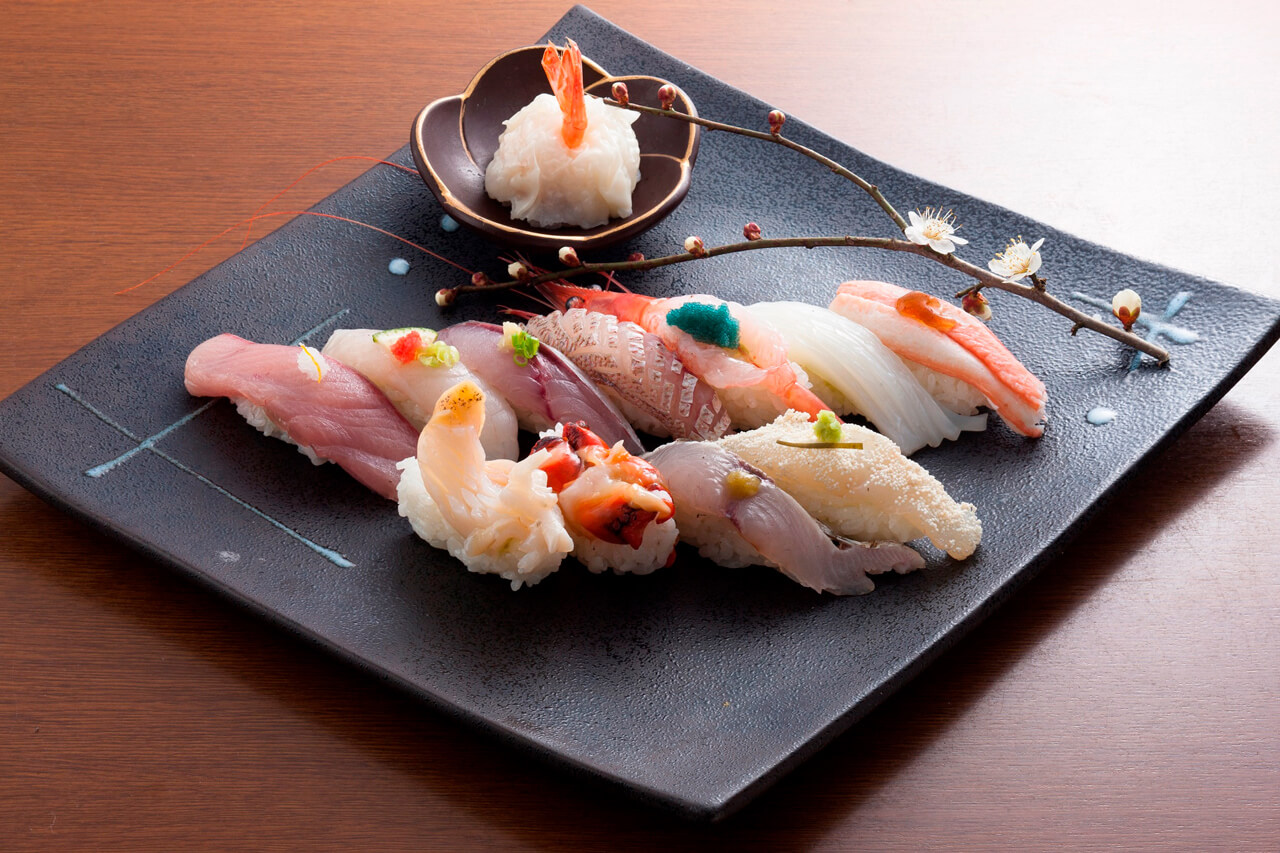 Notomae-Zushi
Various high quality seafoods are caught year round in Nanao Bay, including oysters and delicacies such as puffer-fish and sea cucumber. The "Sushi Kingdom Noto Nanao" is a collective of eight city based sushi shops offering 2,500 Yen Notomae-Zushi sets of sushi using the freshest of local ingredients and Noto grown rice.
5 minutes

walk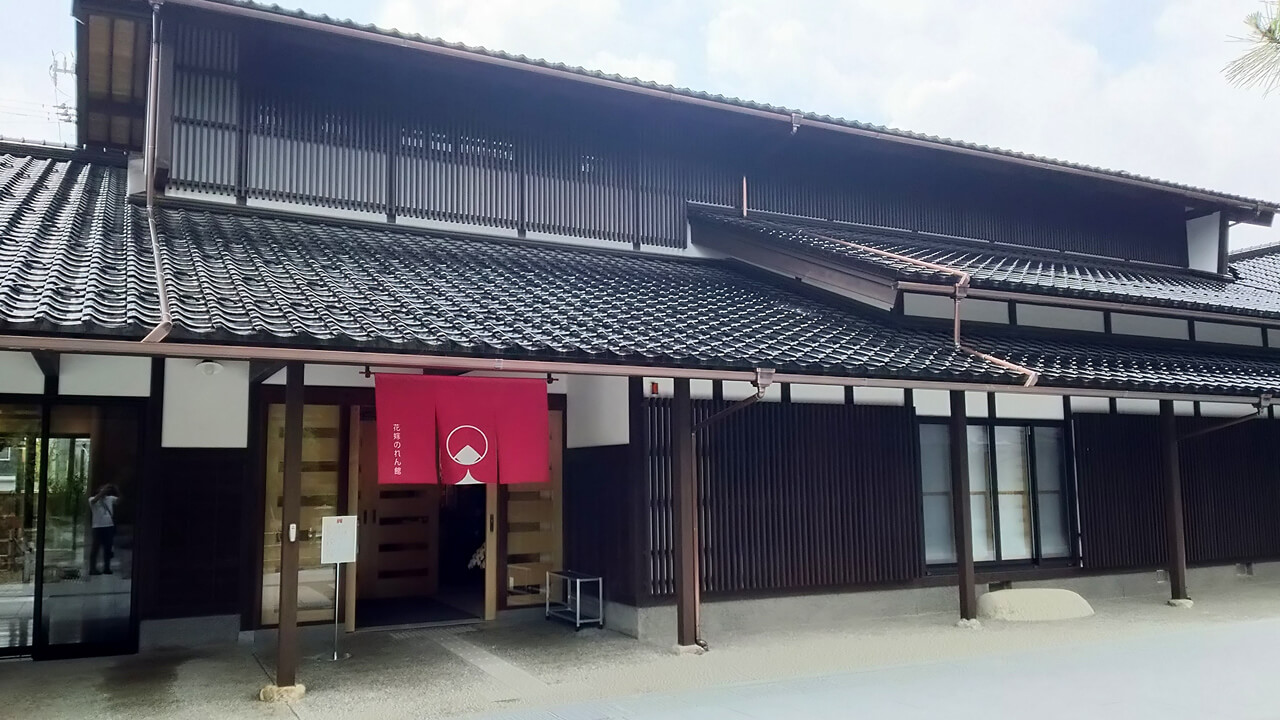 Hanayome Noren Bridal Curtain Museum
Dekayama VR
Experience Kimono Pass Through Experience
The Hanayome Noren Bridal Curtain is a custom that began among the local Kaga clan about 150 years ago. On the day of her wedding, a bride would ceremoniously pass through the noren curtains placed in front of the family altar of her new home. The Hanayome Noren Bridal Curtain Museum opened in 2016, displays antique Meiji period bridal curtains, and provides a kimono wearing "Pass Through" experience. Also, see the Seihakusai Festival Dekayama festival floats, registered as UNESCO Intangible Cutural Heritage items, and the PR corner, featuring models and 360 degree panorama VR screens.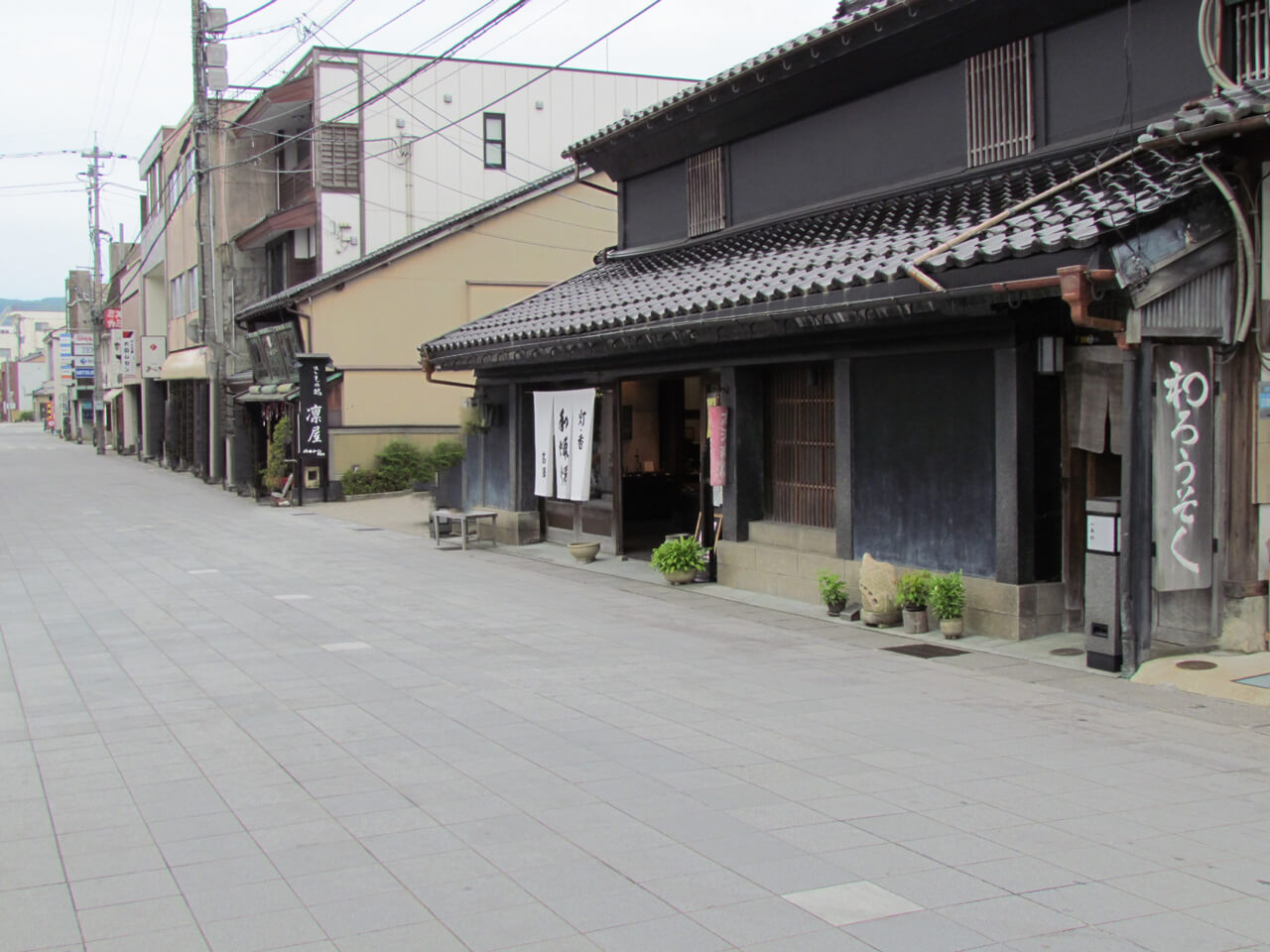 Ippon-sugi Street Walking
Visit a 600 year-old street lined with over century-old established shops, including soy sauce specialty shops, traditional candle shops, marine products, tea dealers and many more popular stores. Enjoy the unique hospitality, where the storeowners will regale you with tales of the area. Look for the special "Storyteller" signs and be entertained as you shop.
10 minutes

walk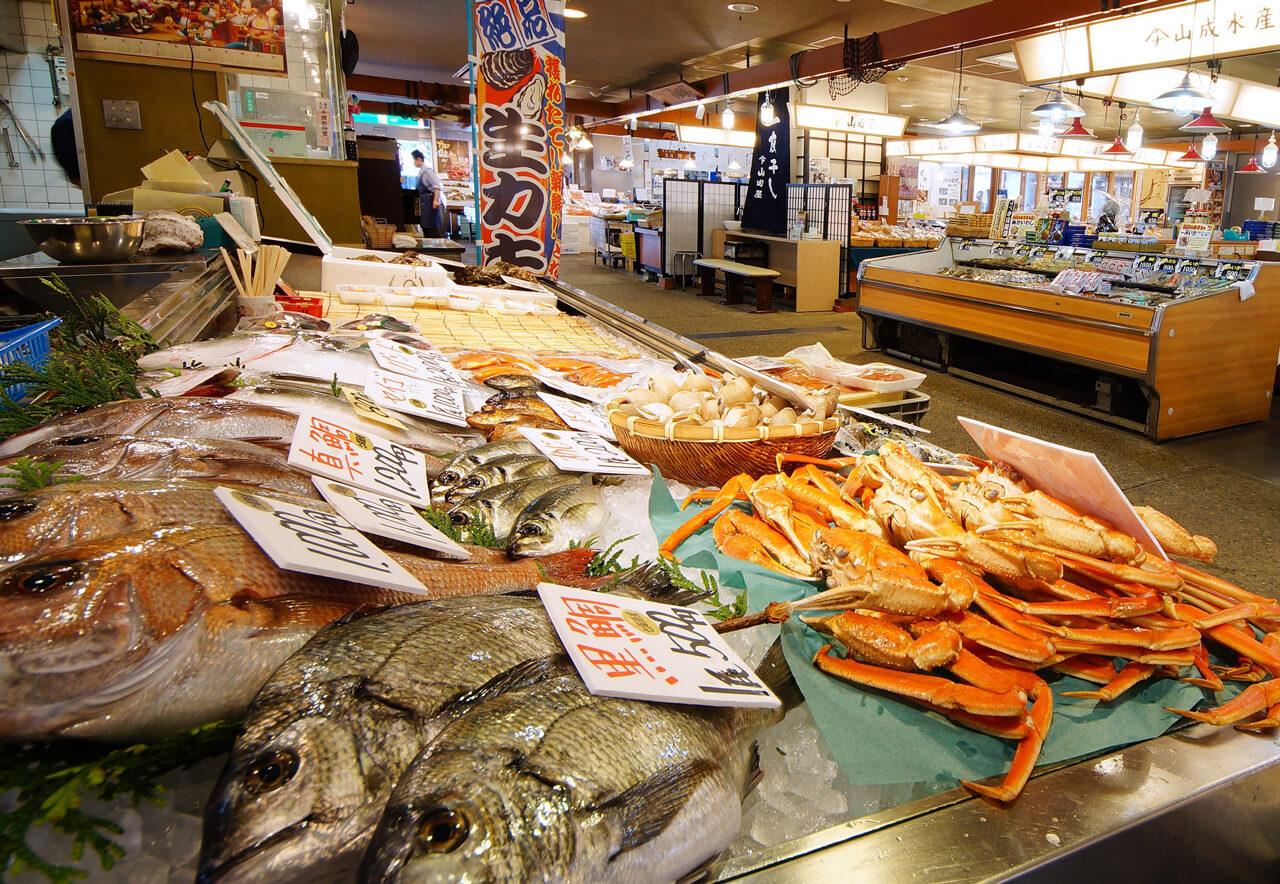 Noto Shokusai Market
Facing Nanao Port is one of the Noto areas biggest roadside station of close knit bakeries, restaurants and shops selling local Nanao products. There's a place where you can see, buy and eat the freshly caught seafood, available at the market in the mornings!
5 minutes

walk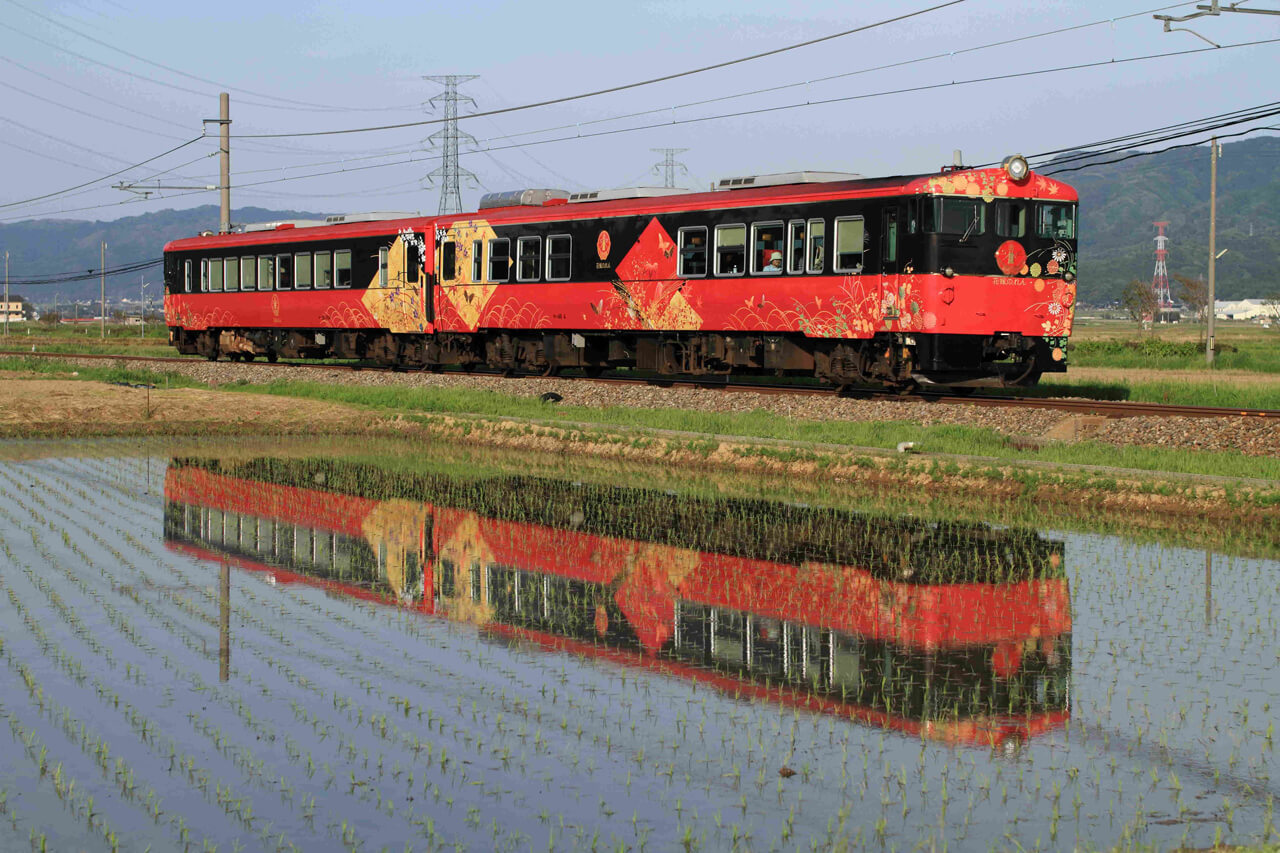 Hanayome Noren Tourist Train
Ride the Hanayome Noren Tourist Train (Nanao Station to Kanazawa)
Guidance
Restaurants and café's are examples only.
Times are rough guides only.
Please contact for program details (English service available).
Introduction to Travel Agencies.
Contact
Dashi Float and Karakuri Festival Promotions Council
Public Interest Association Incorporated Japan Travel and Tourism Association, Chubu Branch