Sixteen float festivals Chubu are UNESCO World Heritage!
Dashi Floats, Karakuri
Experience Program
Shin Takaoka Station Start
10 minutes

walk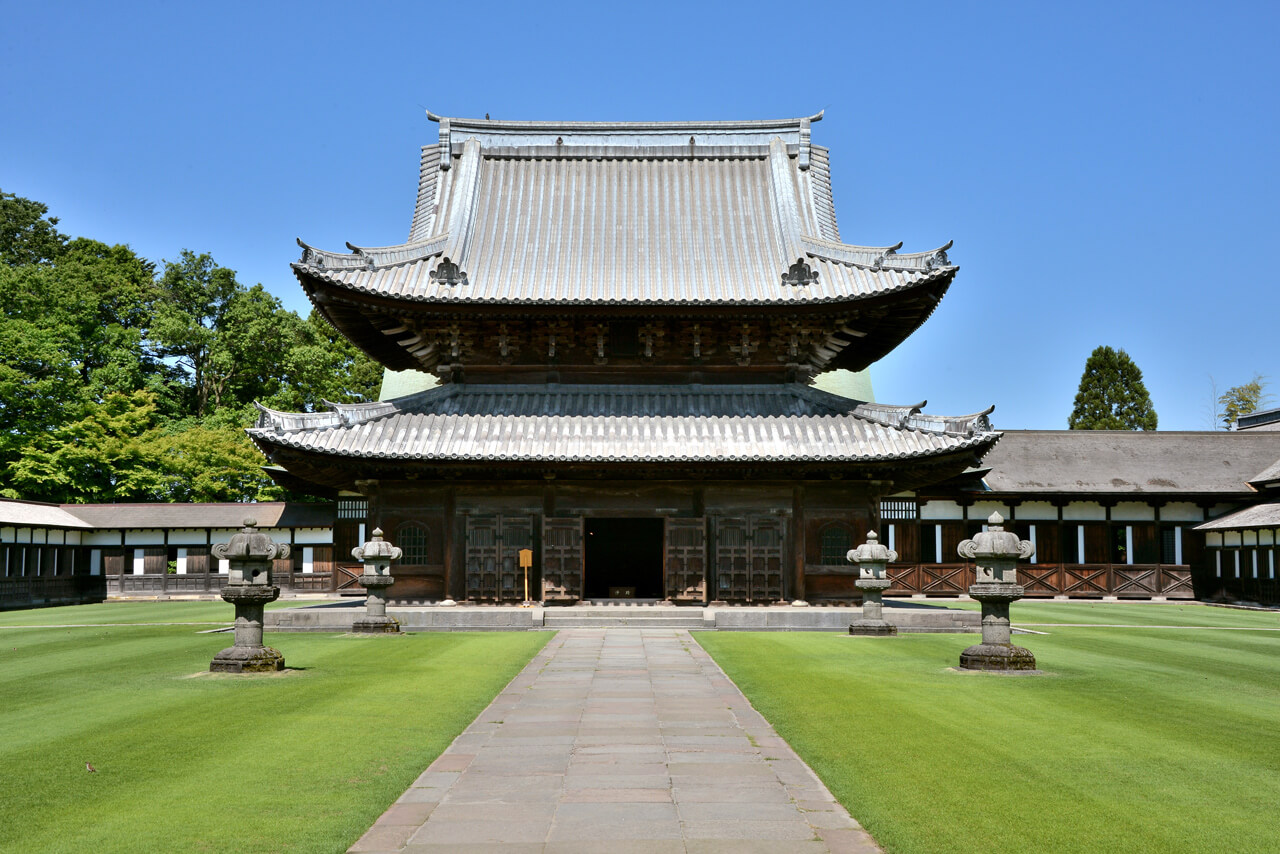 Zuiryo-ji Temple
See National Treasure, Zuiryo-ji Temple
The famed Zuiryo-ji is a Soto sect Buddhist temple constructed over a 20 year period by the Kaga Maeda clan's third lord, Maeda Toshitsune as the Maeda clan family temple, dedicated to the second lord and founder of Takaoka, Maeda Toshinaga. The temple complex is laid out symmetrically, with the Somon Main Gate, Sanmon Gate, Buddhist Sanctum, Sermon Hall and the Main Prayer Hall in a straight line, and the Zendo, Zen Meditation Hall and Daikuri, great kitchen- residence positioned to the left and right, with all connected by surrounding corridors. The Sanmon Gate, Buddha Shrine and the Main Prayer Hall in particular are Toyama Prefectures' only National Treasures, and are recognized as masterpieces of temple architecture.
10 minutes

Walk to Takaoka Station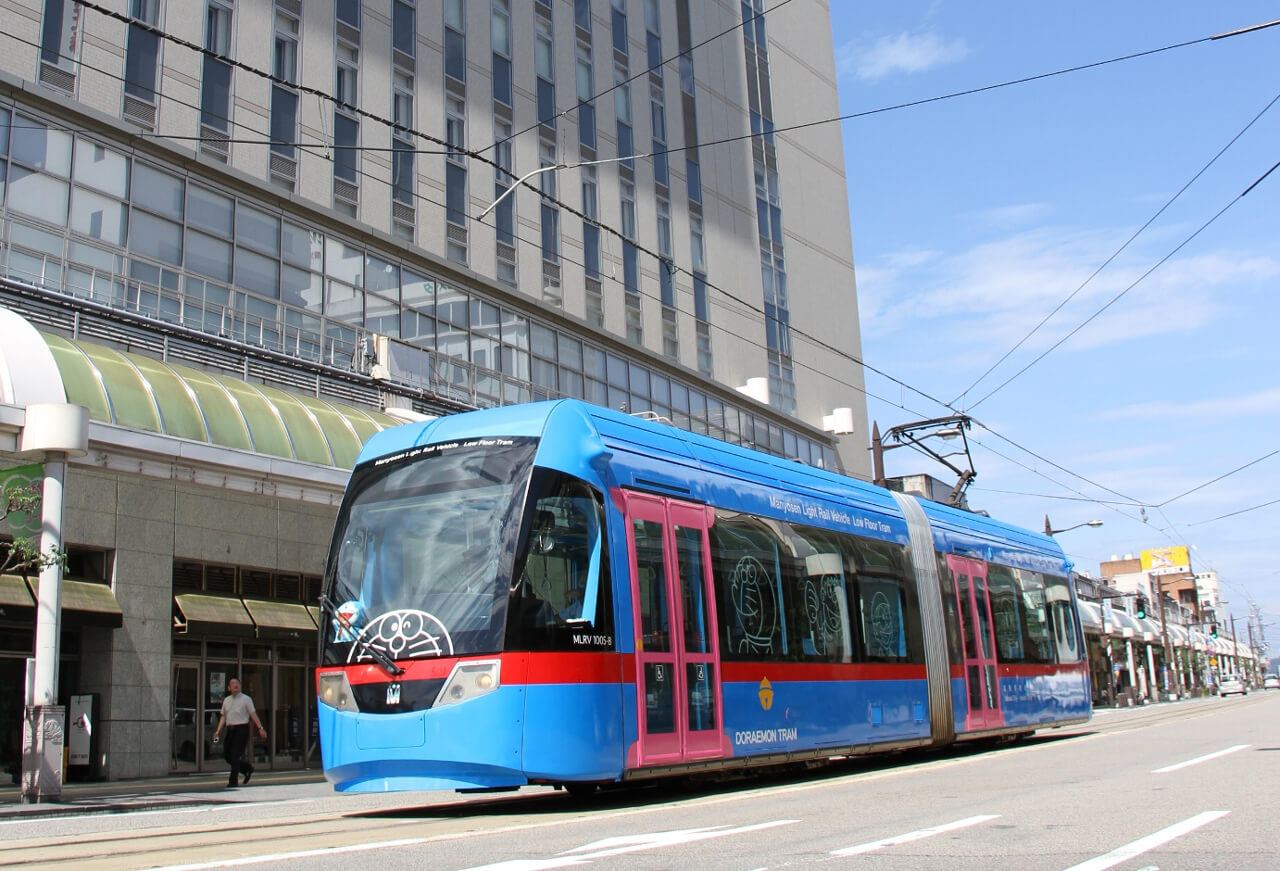 Doraemon Tram Ride
(Takaoka Station – Katahara-machi Station)
The popular robot cat cartoon character, Doraemon, created by comic book artist Fujoko F. Fujio, is said to have originated in Takaoka on September 3, 2112! To commemorate the future birth of Doraemon in 100 years time, the Manyo Lines' Doraemon Tram commenced operations in September 2012. Takaoka born cartoonist Fujiko communicated to children across the country through the use of comics the importance of dreams, hopes, friendship, courage, great curiosity and the hopes for the future. The popular Doraemon Tram features the character inside and out of the car, and a ride makes a visit to Takaoka even more enjoyable.
10 minutes

walk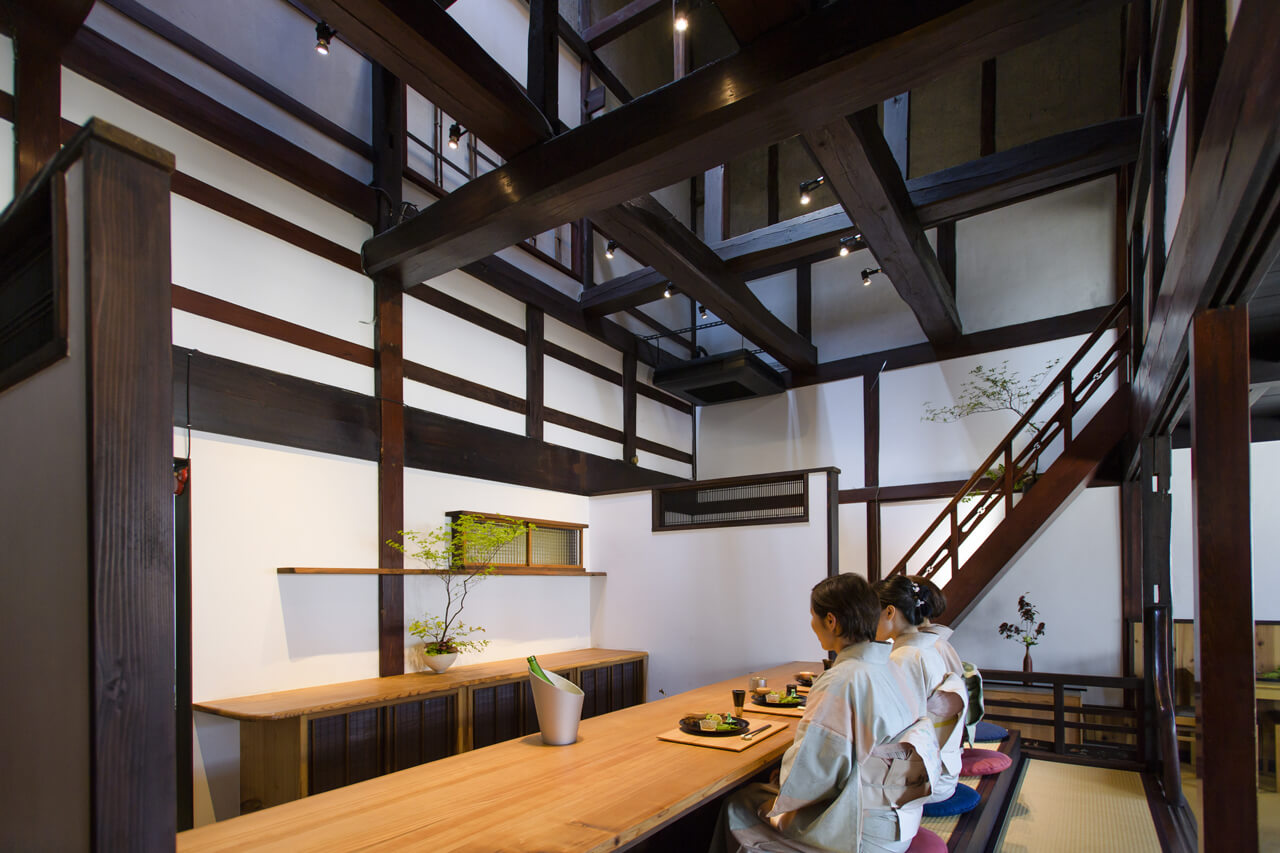 Nikoka
The birthplace of traditional Takaoka Casting techniques is now a Historic Buildings and Traditional Architecture Preservation District. Kanaya- machi's popular Nikoka serves the freshest of Takaoka grown vegetables and fresh fish from neighboring Himi City to provide a taste of Toyama Prefecture. The old foundry has been renovated, preserving the exterior, while making the interior more comfortable. Enjoy the various dishes of local produce in Kanaya-machi style, along lattice lined structures surrounded by traditional cut stone pavements featuring copper imbedded cobblestones.
10 minutes

walk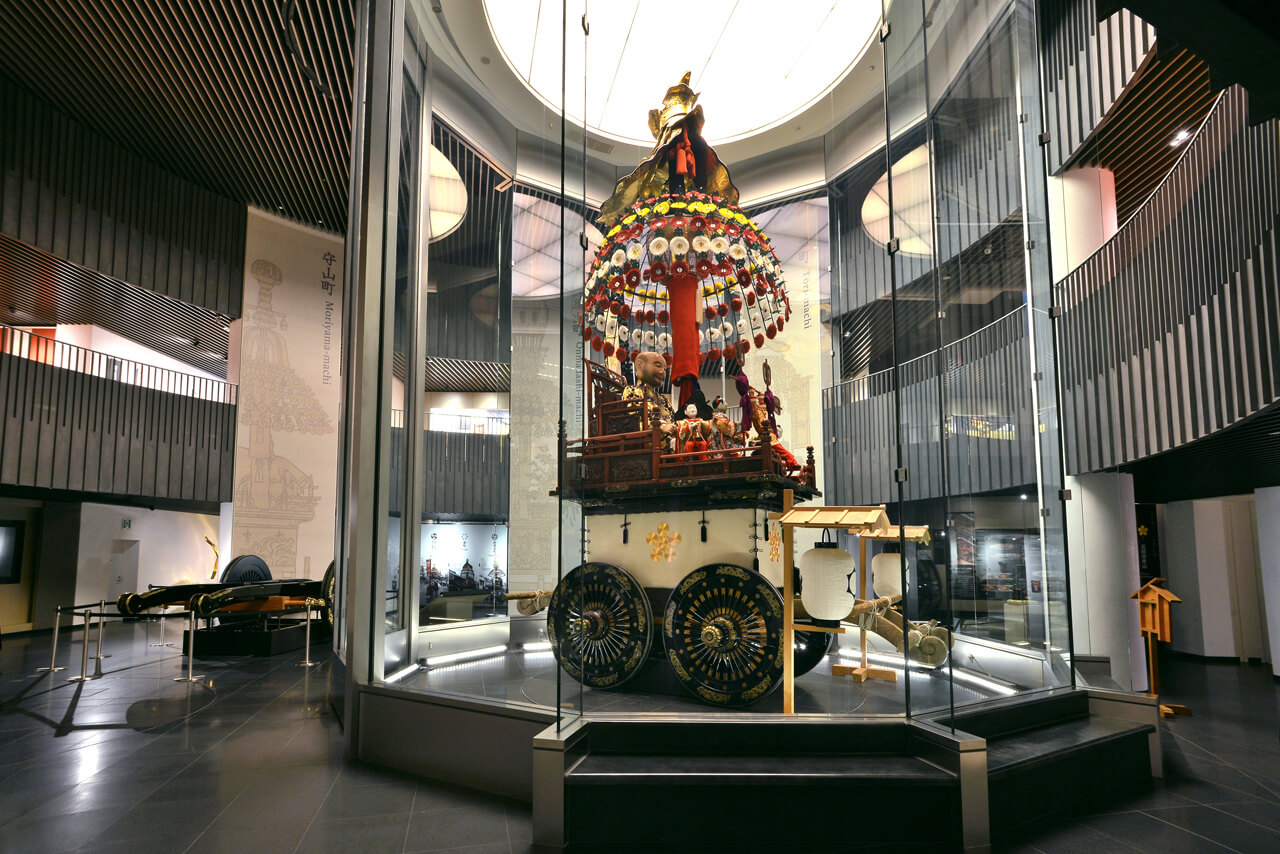 Takaoka Mikurumayama Museum
Experience a Japanese Festival at Takaoka Mikurumayama Museum
The Takaoka Mikurumayama Museum displays the only five Mikurumayama festival floats nationwide listed as Important Tangible and Intangible Folk-Cultural Properties. The museum acts as a starting point for town culture walks, and focuses on the art of manufacturing, the craftsmanship of the Takaoka area, as seen in the festival floats, as well as preserving and promoting the local culture and heritage of modern Takaoka. The Takaoka Mikurumayama Festival is a Japan Heritage listed festival, and in 2016 became one of 33 nationwide Yama, Hoko and Yatai festival float types registered as UNESCO Intangible Cultural Heritage Items.
Guidance
Restaurants and café's are examples only.
Times are rough guides only.
Please contact for program details (English service available).
Introduction to Travel Agencies.
Contact
Dashi Float and Karakuri Festival Promotions Council
Public Interest Association Incorporated Japan Travel and Tourism Association, Chubu Branch